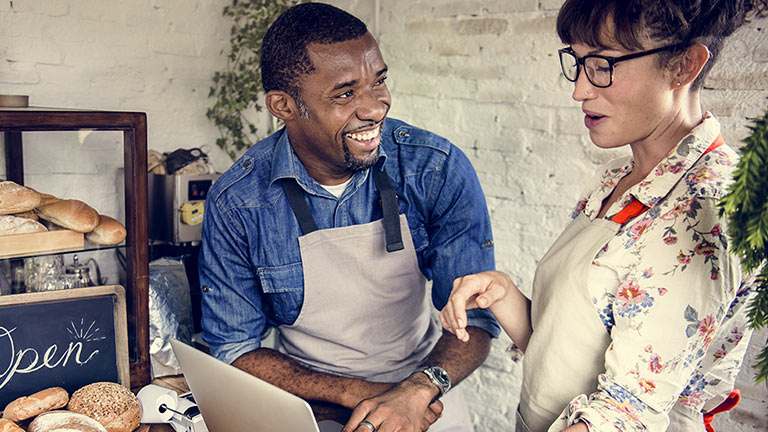 Payroll better
Experience faster, smarter, easier payroll and HR with RUN Powered by ADP®
Get 3 months FREE payroll*
*See terms and conditions
RUN Powered by ADP IS TOP-RATED PAYROLL & HR SOFTWARE

Capterra

4.5 / 5 stars

GetAPP

4.5 / 5 stars

G2

4.5 / 5 stars

Software Advice

4.5 / 5 stars
As of 5/14/2021
Discover RUN Powered by ADP
As a small business owner, you're managing more than ever. And with less time to get it all done, you can't afford mistakes. See how RUN Powered by ADP (RUN) payroll and HR platform can help you stay ahead and free you up to focus on driving your business forward.
A better way to run payroll and HR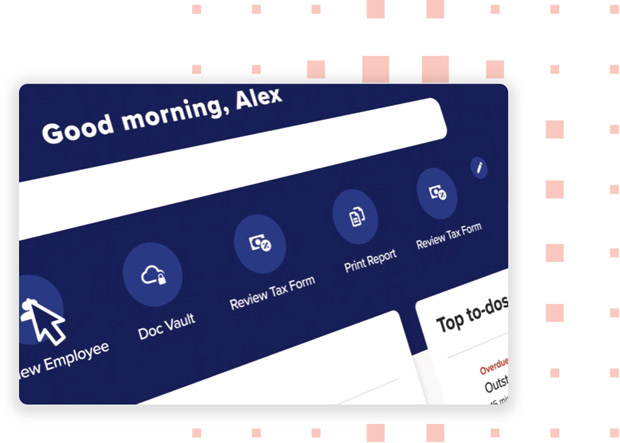 Faster
RUN now saves you even more time
Every second counts in your day. That's why tasks are now faster with RUN — so you can get back to the work that matters most.
Payroll in a flash. RUN can automatically process your payroll for you. Just click confirm, and you're done.
Intelligent search. A smart search tool with auto suggestions instantly connects you to popular resources, favorite reports, frequent tasks and more.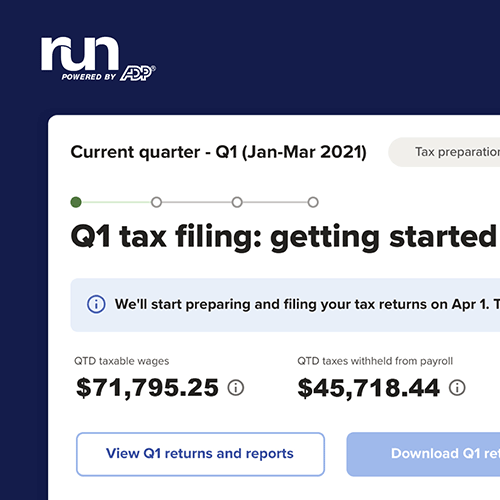 Smarter
RUN knows and protects your business better
You know running a small business isn't easy. We're here to help — so you can stress less about payroll and HR.
Payroll with confidence. RUN learns your payroll, reviews your data, and flags potential errors before they happen.
Simplified payroll taxes. RUN calculates, deducts and files your payroll taxes automatically, and delivers proactive alerts to help you stay compliant.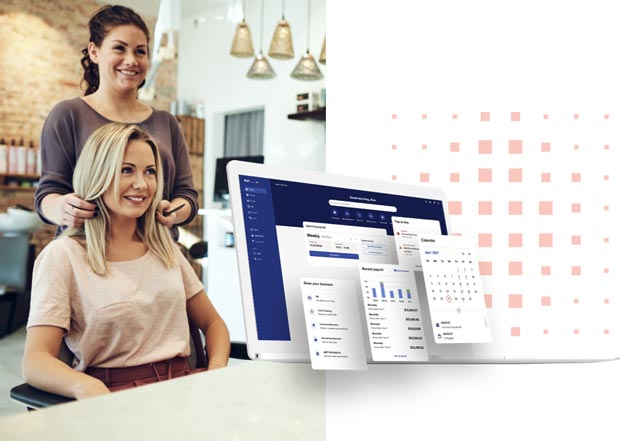 Easier
RUN makes managing your people even easier on you
RUN does the heavy lifting for you — so you can focus on what you do best.
Personalized dashboard. One view tailored just for you — review your payroll history, priority to-dos and next payroll.
Step-by-step guidance. Relevant tips and support for payroll and HR tasks are served up along the way.
Find your best fit
You've got options. From basic payroll to a full suite of HR tools and services, get what you need, when you need it with our RUN Powered by ADP platform.
Meet our clients
"I just enter the hours and tips for every employee and RUN takes care of the rest. If anyone is ever looking at how do you build the most optimal web app interface, ADP has done it."

Adrienne Fudge, Owner/ 40 Dreams Catering
Get 3 months FREE payroll*
Join the 800,000 small businesses who count on ADP for faster, smarter, easier payroll and HR.
888-874-0132