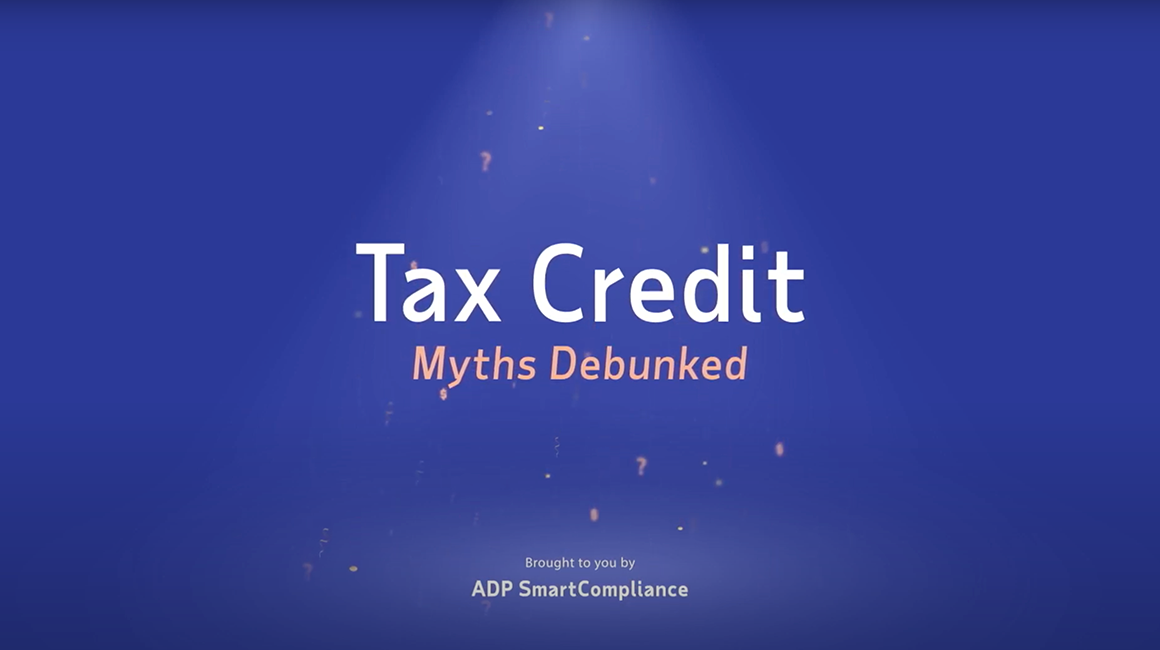 Innovate Your Business,
Offset Your Costs
Whether you're developing processes, hiring staff or devoting time and resources to research and development (R&D), you may be eligible for the federal R&D tax credit. At ADP, we bring technology together with our unmatched expertise to help deliver greater visibility to these valuable credits. As a result, you can grow and innovate, while offsetting your costs—with confidence.
Did you know there's nearly $15 billion dollars in R&D Tax Credits available to help businesses, both large and small? This video debunks 3 common tax credit myths to help your business, or your clients, capture these valuable credits.
Success Stories
See what our clients are saying about their ADP R&D tax credit experience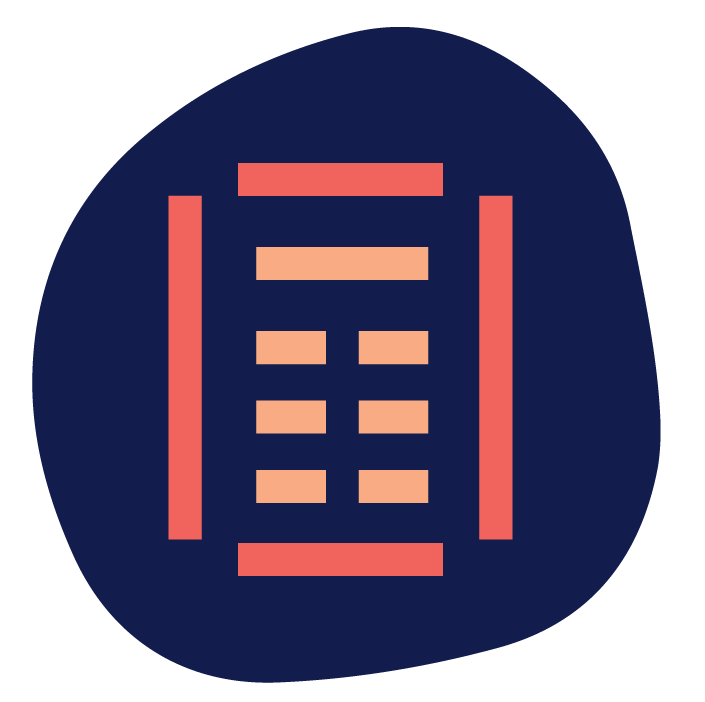 Free R&D Calculator
We simplify the process of calculating and claiming the R&D tax credits for which you may be eligible by providing proactive information and insights, as well as audit support. We work with clients to calculate R&D tax credits based on their unique business profiles and activities. What's more, businesses who use ADP for payroll have access to data and reporting capabilities that can help streamline their R&D tax credit calculations.
Use this calculator and find out how far your commitment to innovation can get you.
Essential details add up to big opportunities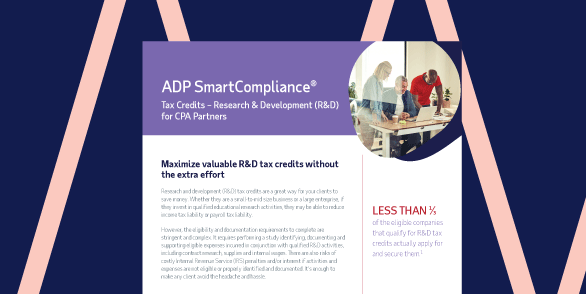 ADP SmartCompliance Tax Credits R&D
Awards:
TrustRadius is the most trusted review site for business technology, and we are pleased to announce receiving 3 of their Top Rated Awards for 2021!

Get Started with a Free Assessment!
Speak with an ADP associate to discuss your needs and discover how the R&D tax credit may benefit your client