The most valuable connection you'll make this year
Order your free copy of the 2022 U.S. Master Tax Guide today!
Order Now
Unlock over $8,900 in powerful resources
When you order your 2022 U.S. Master Tax Guide from ADP®, you'll get access to even more tax research, news and communication tools from Wolters Kluwer – over an $8,900 value. It's our way of saying thank you for recommending ADP to your clients' for their payroll & HR needs.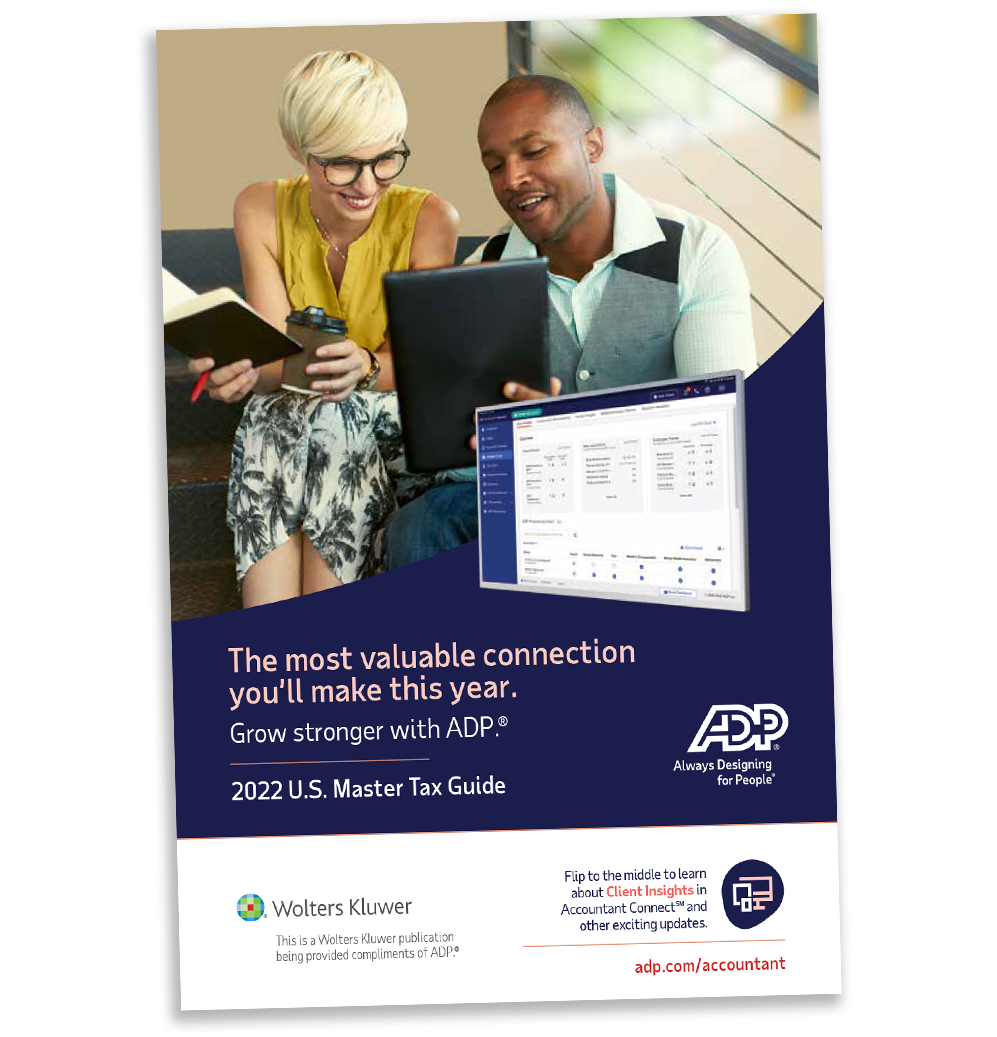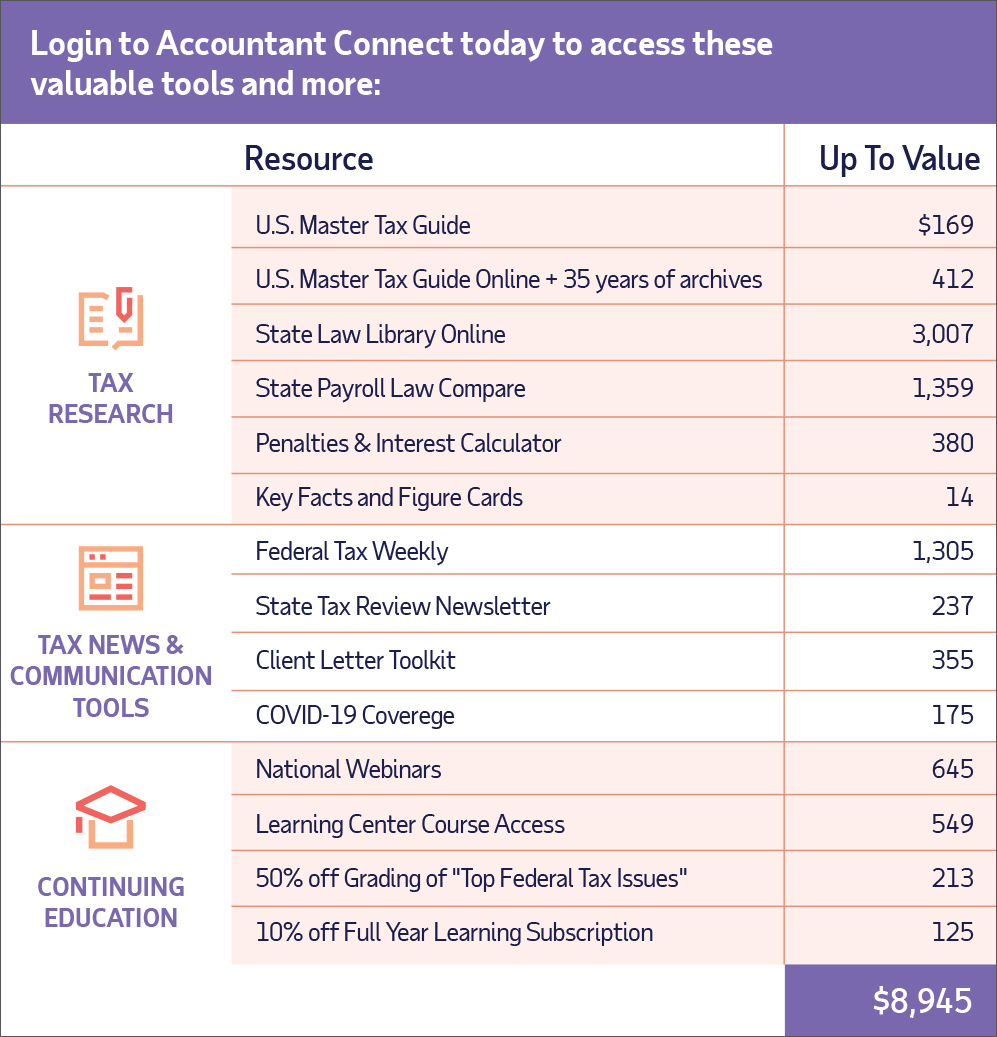 Faster. Smarter. Easier.

Connect to exciting new features and enhancements for you and your clients.
Why switch your clients to ADP payroll?
Every year, thousands of small businesses leave Gusto, QuickBooks Payroll, Paychex and others for ADP. See why we're the leading payroll provider with the fastest, easiest and most comprehensive service your clients can buy.
ADP vs. Gusto
ADP vs. Quickbooks
ADP vs. Paychex
Switch your clients to payroll & HR you can count on
When you recommend your clients switch to ADP, they won't be the only ones whose job gets easier. We offer a host of services designed exclusively for accountants that you won't find anywhere else:
The most flexible partner program 

so you can work with us in the way that best fits your practice, regardless of your firm size and how you choose to serve your clients

The broadest range of payroll, HR and benefits solutions,

helping make you indispensable to clients of all types and sizes

Quick and easy insights that give you access to all your authorized clients' payroll data in one place with Accountant ConnectSM, plus exclusive client analytics tools to help strengthen advisory services
Dedicated expert support 

from our Accountant HelpDesk, along with your very own ADP sales associate to service your firm and your clients
Register to secure your free copy of the 2022 U.S. Master Tax Guide
Quantities are limited
Do you know who your dedicated ADP Sales Associate is?