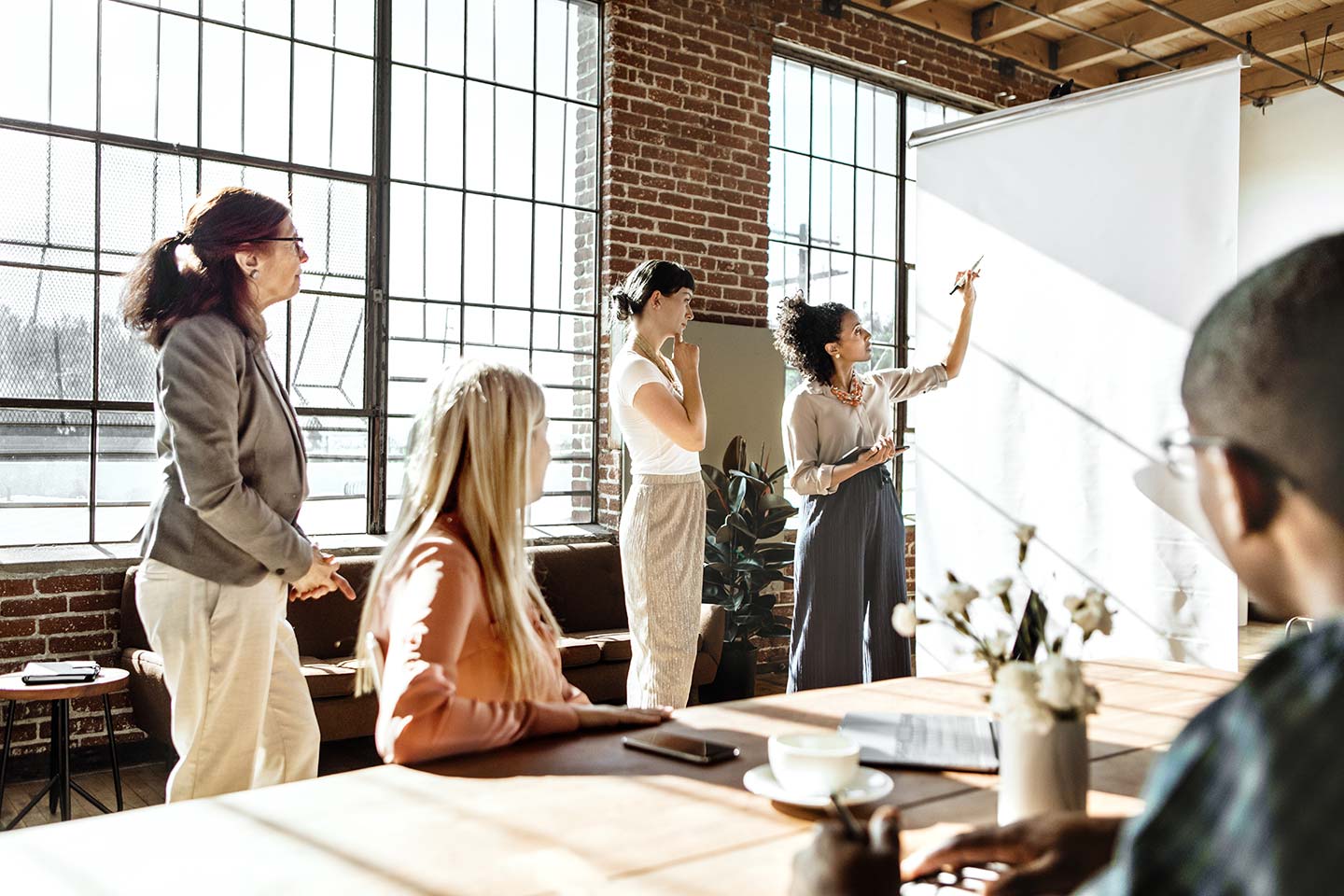 Connect Your HCM to ADP SmartCompliance®
Simplify and unify HCM compliance processes by integrating your ADP, Workday, Oracle, SAP, Infor and other systems with ADP SmartCompliance.
ADP SmartCompliance can help you:

Meet Regulations
Reduce the time your team spends to research, understand and implement new requirements.

Connect Workflows
Automate processes, reduce errors and become more agile and efficient while minimizing your risk.

Mitigate Disruptions
Leverage tools and procedures designed to support you no matter what obstacles come your way.

Improve Transparency
Monitor tasks, view action items and post and retrieve information from a single, intuitive workspace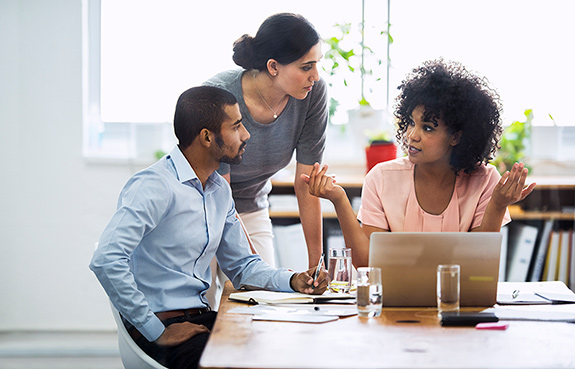 Build a comprehensive, scalable compliance foundation
To simplify your work, you must first overcome a few critical challenges. What HCM compliance related problem is most relevant to you?
Address your business's compliance needs
Compliance solutions that integrate with payroll, HR and financial systems can help you maintain HCM-related compliance, minimize risk, improve efficiencies and drive growth. To further understand the type of compliance solution that would work best for your business, consider the following: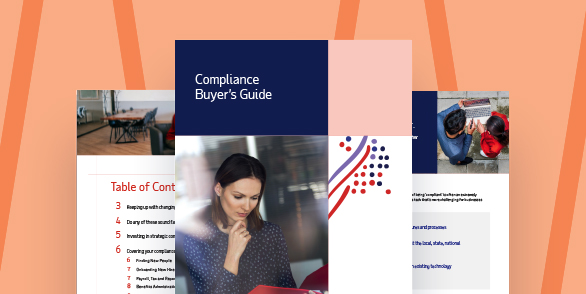 Compliance Buyer's Guide
Compliance Integration Guide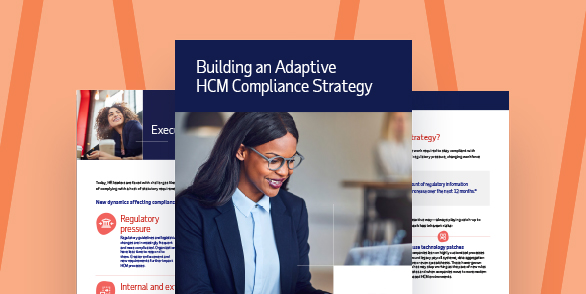 Building an Adaptive HCM Compliance Strategy
ADP SmartCompliance helps address your business's compliance needs with processes associated with:
Learn how ADP SmartCompliance can benefit your business.
Provide your contact information below and a member of our sales team will contact you.