You're invited to ADP Connect-on 2023
Thursday, March 30, 2023 | Quebec, Canada
Overview
Join ADP Marketplace for an exclusive event to help you find great talent, improve your HR processes and more.
This invite-only event is an opportunity for you to:
Discover HR solutions that can help you save time and move your business forward, from ADP and our partners.
Learn about recruiting trends and how you can improve your talent acquisition strategies from industry leader Remi Lachance.
Experience live product demos.
Plus, connect with other HR professionals over drinks and hors d'oeuvres.
Venue
Montreal Marriott Chateau Champlain
1050 de la Gauchetiere West, Montreal,
Quebec, Canada, H3B 4C9
Agenda
Join us at the Main Stage for presentations from ADP Marketplace partners who can help you improve your HR processes, plus hear from our keynote speaker. Throughout the day, browse the trade show to learn about more offerings from ADP and our partners and connect with your peers. We'll close out with a networking event with cocktails and hors d'oeuvres.
| | |
| --- | --- |
| 1:00 p.m. | Trade show opens |
| 1:30 p.m. | Main Stage programming begins |
| 2:00 p.m. | Live demos begin* |
| 4:30 p.m. | Keynote address |
| 5:15 p.m. | Closing remarks |
| 5:30 p.m. | Cocktail event |
*Demos audiences are limited to small groups. When you register, select the demo(s) you would like to attend and we'll be in touch.
Today's Speakers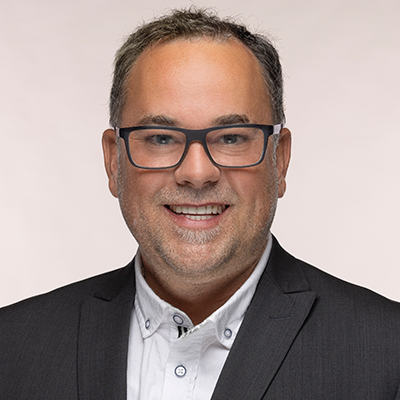 Keynote
Rémi Lachance
Rémi Lachance has worked in small and large companies, in the private and public sectors. He has over 20 years of experience in recruitment, training, talent attraction and retention, as well as 15 years of experience in digital marketing and social media. Named Young Business Personality in 2012, and an influential graduate of Laval University in 2013, Mr. Lachance is one of the pioneers who deployed LinkedIn in Quebec. He is also an author, speaker and committed entrepreneur.
Over the years, Mr. Lachance has served on numerous boards of directors and continues his commitment to the entrepreneurship and education community. Some of his involvements include the advisory committee of the Minister of Family Affairs, the MBA committee, the CHRP committee, the Fondation de l'Hôtel-Dieu de Lévis, various university faculties and more.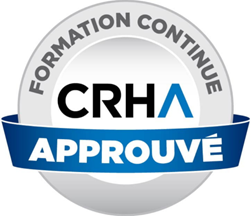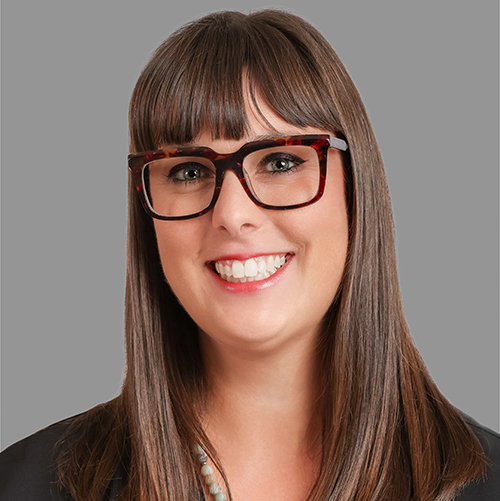 Keynote
Ariane Forget
Sales Strategy & Ops Director, ADP Marketplace
Ariane Forget is the Sales Strategy & Operations Director for ADP Marketplace in Canada. Ariane loves building relationships and make sure we drive success as a team. She had this vision to create the first in-person, on-site, clients-and-partners event. With the help of some incredible colleagues, we are now able to say, "YES, WE DID IT!"
Ariane is in her third role at ADP since joining the company in August 2019, having started as a district manager in the Montreal region for sales in ADP's Major Accounts and Upmarket divisions. Before ADP, Ariane started working in sales at the young age of 14, studied social work, and pursued a career in sales in the beauty industry before making the switch to technology. The common point on her whole career has always been her passion for people. She LOVES to connect and find a way to help. Ariane is based in Terrebonne, has two children, and loves to travel to the hotel she bought in Mexico with her husband.
About ADP Marketplace
ADP Marketplace is a digital HR storefront that enables you to connect and share data across all your HR solutions. Simplify your HR processes, reduce data errors and drive your business forward with easy-to-use apps that integrate with your core ADP platform. Easily discover, try, buy and implement ADP and third-party solutions, all with the simplicity of single sign-on, single data input and single billing. Learn more at ca.apps.adp.com.
Thank you to our sponsors!
Hear from ADP Marketplace partners to learn about solutions for learning management, recruiting and hiring, data integration, and much more.
Platinum Plus Sponsors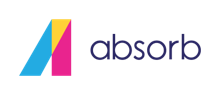 Absorb LMS
Learning management
Platinum Sponsors
Modulus Data
Data integration
Vidcruiter
Recruiting
Zaddons
Vacation bidding
Gold Sponsors
G-P
Kokomo24/7
Mobile Punch
Silver Sponsors
Agendrix
Built for Teams
ClearCompany
Concur
Didacte
Primalogik
Synerion
Bucketlist Rewards
Register Today!
We look forward to seeing you at ADP Connect-on on March 30, 2023!
Please register by March 24.