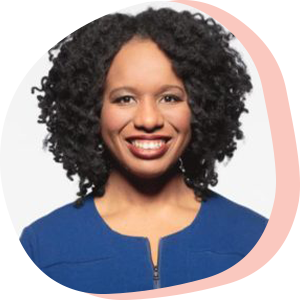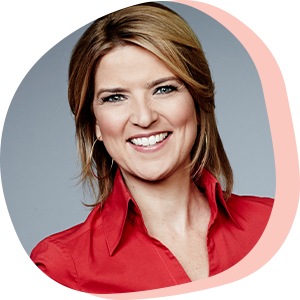 OPENING SESSION
Beyond the Glass Ceiling: Economic Insights of Women at Work
60 Minutes
The economic toll of the pandemic is still revealing itself. The first waves show women at the center of impact. With representation in the workforce diminishing—the path to progress faces more challenges. New economic research gets to the heart of the issues and sheds light on how different industries and workers fared. Now, as we re-assess pay equity a year into COVID-19—which areas improved—and which ones sustained losses? What lessons can we learn about how to move forward?
Approved for HRCI, SHRM, and CPE credit
Featuring:
Nela Richardson, Chief Economist, ADP
Christine Romans, Chief Business Correspondent, CNN

PANEL
Creating Equity Across Industries
50 Minutes
This interactive discussion will include conversations about what women leaders are doing to create a safe space for women to thrive in the workplace of the future.
During this session, you will learn about:
How leaders are evolving their policies to workplace flexibility and remote work
How these industries are promoting resilience and mental wellness
Leveraging pay equity to hire and retain the best talent
Efforts to drive diversity and inclusion at every level of the organization
How sponsorship and allyship play a role in developing women and minorities, and helps them progress into leadership roles
Approved for HRCI, SHRM, and CPE credit
Featuring:
Susi Collins, Diversity, Equity and Inclusion (DEI) Leader, Amazon Web Services (AWS)
Mari Marques-Thomas, VP of Social Responsibility & Talent Development, Wyndham Hotels & Resorts
Natalie Pittore, Chief of Enduring Security Framework, National Security Agency
Kristin Winford, Executive Director, Strategic Planning and Operational Excellence, BDO New York

Moderator:
Isabel Espina, Vice President, Product Development, WorkMarket

PANEL
Women's Mental Health and Wellness: Creating Conditions to Thrive
50 Minutes
Our panelists — experts in their field and champions of women's wellness — will discuss societal and environmental factors that have increased the burden of stress on women, ways in which employers can address burnout head on, and reframe mental health care in the workplace.
During this interactive discussion, we'll:
Begin our session with a focused meditation to press the pause button and connect with our breath
Address systemic and societal issues affecting women's mental health
Discuss burnout prevention strategies in the workplace
Examine how to adjust policies and practices to better support working women
Explore actionable, self-focused interventions for mindfulness and self-care
Approved for HRCI, SHRM, and CPE credit
Featuring:
Julia Arndt, Founder, Peak Performance Method
Kristin Durney, CPC, Co-Founder, Mental Wellness Unleashed
Yasmin Flasterstein, Executive Director & Co-Founder, Peer Support Space Inc
Annie Robinson, Leader in Physician Wellbeing and Resilience, NYU's School of Medicine

Moderator:
Amy Freshman, SHRM-SCP, Senior Director Global HR, ADP

PANEL
Charting the Path Forward for Women at Work
50 Minutes
The path forward is uncharted for all workers – but the road ahead may present unique challenges for women. In fact, women left the workforce at four times the rate of men during the pandemic. Those who remained continued juggling increased responsibilities and competing priorities at home and work. Now, with growing evidence pointing to magnified equity gaps for women and other marginalized groups – progress forward requires new tactics to ensure equity and inclusion at work.
This panel discussion will tackle key questions:
How do employers enable a smoother return to the workforce for women?
What can business leaders do to close the gaps?
What must women do to ensure their value remains visible, whether or not they're onsite?
What role does allyship play in sustainable improvements?
Approved for HRCI, SHRM, and CPE credit
Featuring:
Martha Bird, PhD, Chief Business Anthropologist, ADP
Teri Dennis-Davies, JD, SVP of Equity, Diversity & Inclusion (ED&I), Maple Leaf Sports & Entertainment (MLSE)
Mark Greville, VP of Architecture, Workhuman
Allison Robinson, Founder & CEO, The Mom Project

Moderator:
Cate Luzio, Founder and CEO, Luminary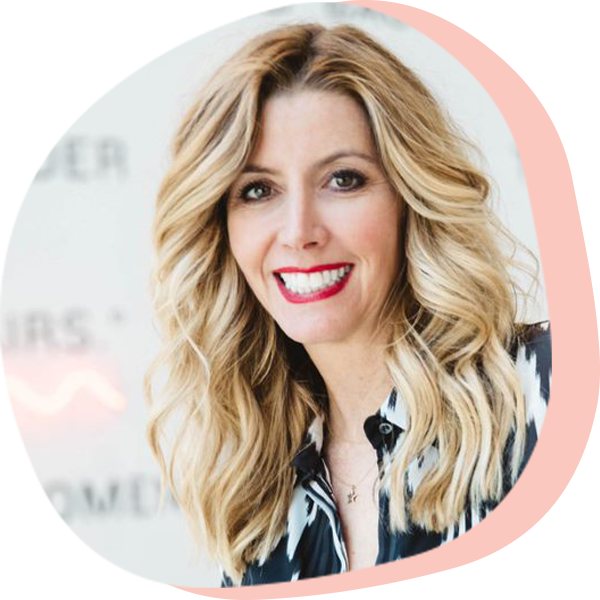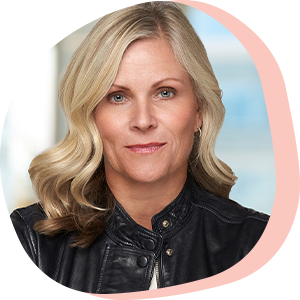 WOMEN@WORK KEYNOTE
How to Make Hurdles Your Greatest Strengths: A Conversation with SPANX Founder and CEO Sara Blakely
60 Minutes
In building her game changing business, Sara Blakely discovered firsthand how tough it is to launch a company with just $5,000 in personal savings and no prior business experience. She found that the biggest hurdle as a woman in business was also her greatest strength — and that was being underestimated. Blakely will describe her incredible journey as both an inventor and a businesswoman and how she stays true to the feminine principles in leadership and throughout growing SPANX.
Sara will also talk about the SPANX by Sara Blakely Foundation that focuses on empowering and elevating women and girls and has donated millions to charities around the world since its inception in 2006. She believes that when a woman is given the chance to fulfill her full potential, magic happens.
Featuring:
Sara Blakely, Founder and CEO, SPANX
Maria Black, President, Worldwide Sales & Marketing, ADP